BACKGROUND: Iligan City Lone District Representative Frederick W. Siao served as councilor of Iligan City for two consecutive terms from 2010 to 2016. He chaired the Committee on Trade & Commerce in the city council. He is recognized as the father of the Investments & Incentives Code of Iligan City, a very important piece of local legislation in the aspect of ease of doing business in the city.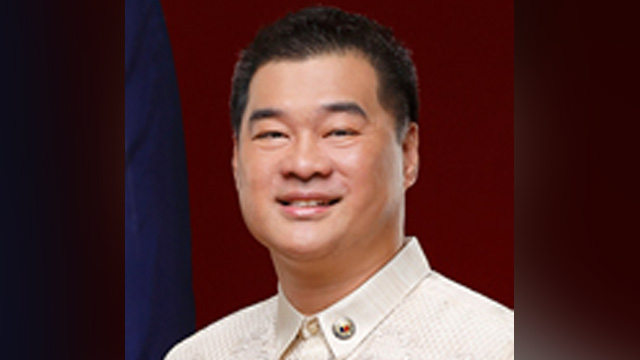 Iligan City, which I represent here at the House of Representatives, ranks 33rd overall among the highly urbanized cities of the Philippines, according to the 2017 edition of Cities and Municipalities Competitiveness Index of the National Competitiveness Council. In 2014, Iligan ranked 41st. Eight places up the ladder after just three years.
http://www.cmcindex.org.ph/pages/profile/?lgu=Iligan
.
Iligan is now 1st in Availability of Basic Utilities, 10th in Cost of Doing Business, 12th in Business Registration Efficiency, 16th in Employed Population, 17th in Social Protection, and 18th in Compliance to Business Permits and Licensing System (BPLS) Standards.
Quite good for a Mindanaoan city with a population of 352 thousand. We certainly intend to do much better.
The House of Representatives passed House Bill 6579 or the Ease of Doing Business Act (EODBA) on third and final reading.
(
http://www.congress.gov.ph/legisdocs/first_17/CR00436.pdf
)
We in Iligan City are quite excited about HB 6579 because it means more of our residents will have jobs, get better services, work in new business enterprises, and continue the march onward to progress.
We look forward to working with the DICT, DTI, DILG on implementing this important piece of legislation. We know this new legislation means more capacity building and training for our government personnel and ordinary citizens who are actively working with our barangays. Without capacity-building, implementing the Ease of Doing Business Act will not go smoothly.
Iligan City will do its best to be part of the Computerized or Software-Enable Business Permit and Licensing System and the Electronic Business One Stop Shop, as well as adopt and roll out the unified business application form.
THE ROAD AHEAD
HB 6579 gives a one-year timetable for implementing key changes. Those 365 days will go by quite fast.
I urge the DILG, DTI, and DICT to convene in early 2018 the cities and municipalities in parallel national summits to expedite the preparations for making EODBA happen on time and done well.
With the 2018 national budget soon to become law and the 2019 budget cycle to begin early next year, my expectation is the DTI, DILG, DICT and DBM will factor into the budget the resources and personnel needed to do EODBA properly in 2019 and onwards.
The Senate version of HB 6579 is known as the Expanded Anti-Red Tape Act (SB 1311), which has basically the same overall approach and priorities, but there are some different provisions between the two, so those have to be reconciled by the bicameral conference committee, the unified bill will then be reported out for ratification by both chambers, then sent to President Duterte for his signature.
President Duterte could choose to let the bill lapse into law, but knowing how cutting red tape has been his priority since Day One of his administration, he will make sure this bill gets the signing ceremony it deserves.
HB 6579 and SB 1311 prove the resolve of the Duterte administration and the 17th Congress to make the national economy grow by leaps and bounds by throwing away the shackles of red tape.
---
THE HONORABLE FREDERICK W. SIAO
Lone District of Iligan City
Vice Chair, Committee on Tourism
Member, Committees on Appropriations, Mindanao Affairs,
Economic Affairs, and 7 other committees
Facebook: /congressmansiao Twitter: @freddiesiao
REFERENCES:
http://www.cmcindex.org.ph/pages/profile/?lgu=Iligan
http://www.iligan.gov.ph/wp-content/uploads/downloads/2014/02/Application-Form-for-BP-Iligan.pdf
http://www.iligan.gov.ph/institutionalizing-simplified-business-registration-businesses-iligan-city/
http://www.iligan.gov.ph/services/
http://www.business.gov.ph/web/guest;jsessionid=f88f193cf180b6313dbc5310a70a
https://psa.gov.ph/content/population-iligan-city-was-recorded-323-thousand-results-2010-census-population-and-housing
http://nap.psa.gov.ph/activestats/psgc/municipality.asp?muncode=103504000&regcode=10&provcode=35
http://bworldonline.com/competitiveness-council-cites-top-local-governments/
http://www.manilatimes.net/competitive-lgus-tagged-latest-ncc-list/344924/
http://www.sunstar.com.ph/cebu/local-news/2017/08/18/cebu-city-drops-competitiveness-index-559295
http://www.sunstar.com.ph/pampanga/local-news/2017/08/24/san-fernando-4-central-luzon-towns-receive-award-560151
http://www.canadianinquirer.net/2017/11/03/automation-to-leapfrog-ph-rank-in-doing-business-report/
http://www.sunstar.com.ph/zamboanga/local-news/2017/08/20/zamboanga-city-named-most-improved-lgu-559512